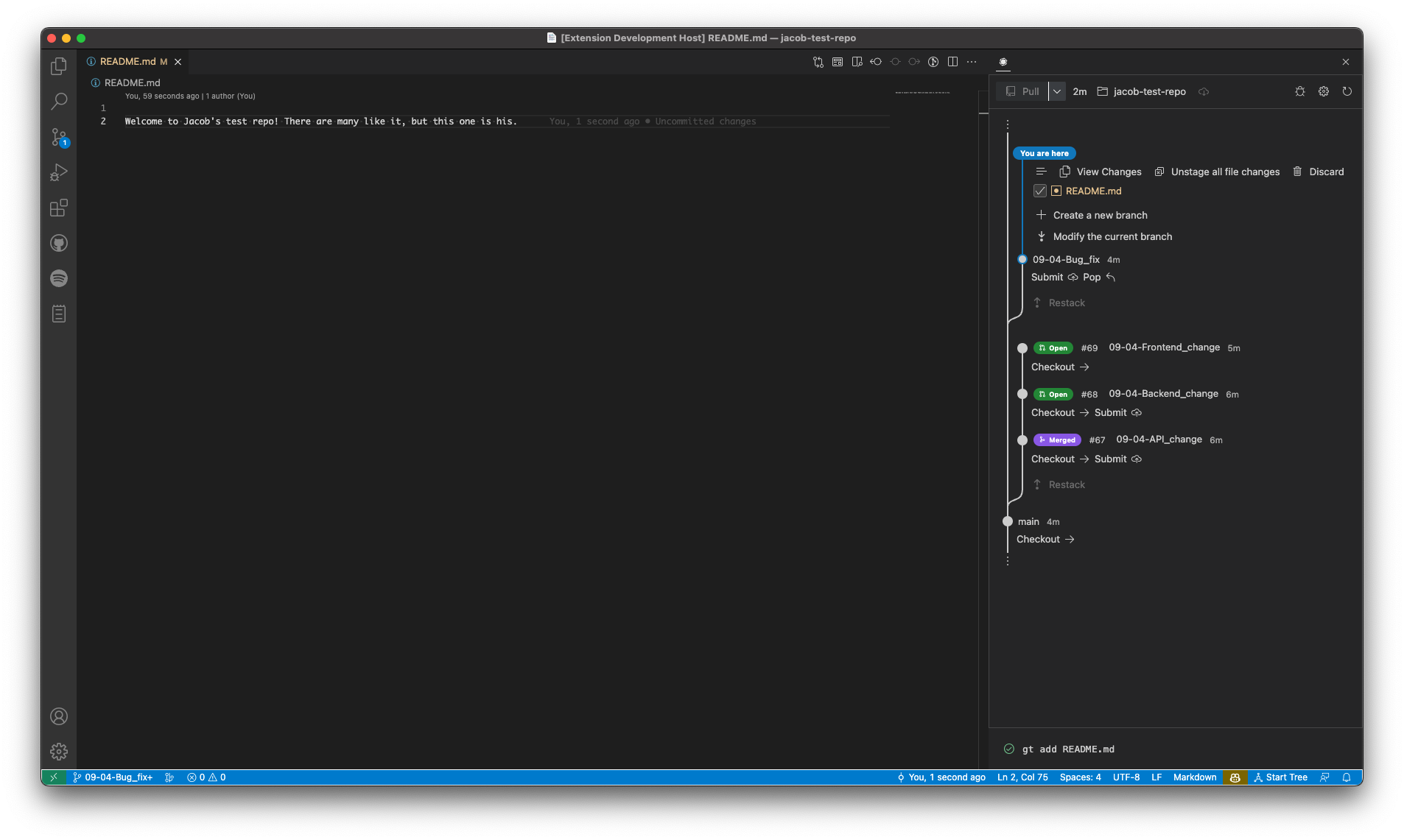 Today we're excited to announce that our official VSCode extension is available in the Visual Studio marketplace! Now, you can visualize and manage your stacks without leaving your favorite IDE.
Just like the Graphite CLI, the extension allows you to create new branches, modify your existing branches, submit pull requests, and sync your trunk branch, with first-class support for stacking.
Give it a try, and let us know what you think in our Community Slack server. We're quickly iterating on the extension, and your feedback is super helpful! Thank you to our preview users for the initial round of support.