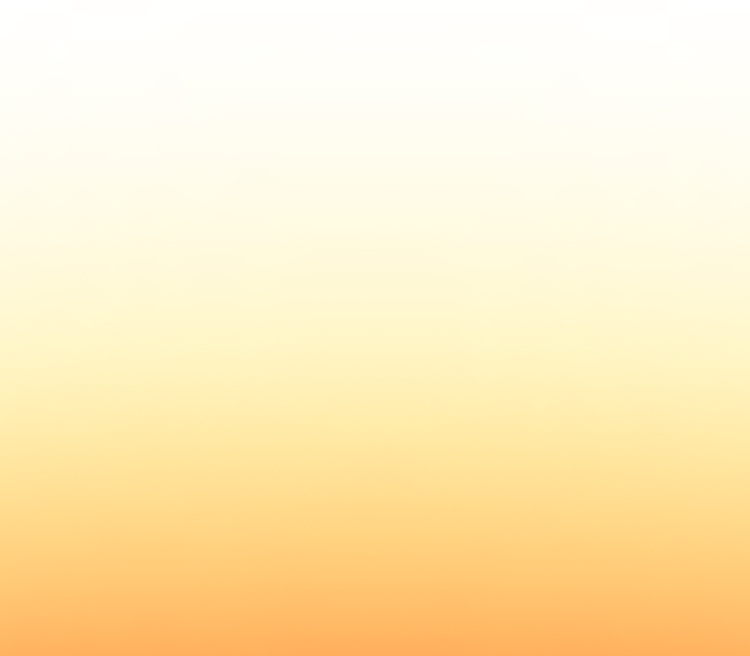 Privacy & security
Privacy & Security
Hundreds of top companies trust Graphite with access to their GitHub repos. (And, just to be extra sure, we're regularly pen-tested and SOC2 audited.)
Reach out to our security team
Built with security in mind
We keep your reviews safe and your code safer.
Best practices
We follow industry standard practices around employee training and background checks, MDMs, on-call, etc.
SSO
Because we use Github authentication, when you remove a user from your Github we'll immediately sync that as well.
SOC2 Audited
We are SOC2 Type I audited and currently in the audit window for Type II. Reach out to security@graphite.dev for copies of the audit reports.
Encryption
In transit, at rest, and in our DB. Using industry standard HTTPS 1.2 and AES-256. Github API tokens are encrypted with additional keys protected via hardware-protected secrets.
Pen-tested
Both continuously by a suite of tools and annually by independent, third-parties. Contact us to request a report.
Reliable
Hosted on AWS, our system is resilient to downtime
---
Why we need GitHub permissions
Graphite connects to Github in order to supercharge your code review experience. When connecting to Github, we ask for permission to read:
Learn more here
User data
Examples: Username, profile picture, email
Why: We use this data to provide accounts, profile pictures, etc.
Orgs
Examples: Teammates, Repos
Why: We use this data to provide team-level features and enable functionality like typeaheads for your teammates names.
Source code
Examples: Source code files
Why: Code review requires your developers to be able to review the code.
Callout: While we can read source code, we never store this on our side. Every time you view a pull request on Graphite we request the code from Github to be able to display to you.


Everything we do to keep your code secure can't fit on a page.
Email our team
Acceptable use policy
Access control and termination policy
Business continuity and disaster recovery plan
Change management policy
Code of conduct
Configuration and asset management policy
Data classification policy
Data protection, retention, and disposal policy
Encryption and key management policy
Information security policy
Internal control policy
Network security policy
Physical security policy
Performance review policy
Risk assessment and treatment policy
Security incident response plan
System audit policy
Vendor management policy
Acceptable use policy
Vulnerability and patch management policy
Privacy policy
Last Modified: January 19th, 2022
This Privacy Policy ("Privacy Policy") for Screenplay Studios Inc. dba Graphite ("Company", "we", "us", "our") describes how we collect, use and disclose information about visitors of the Company's website graphite.dev (the "Website"), and any content, tools, features and functionality offered on or through our Website are collectively referred to herein as the "Services." For the purposes of this Privacy Policy, "you" and "your" means you as the user of the Services.
Please read this Privacy Policy carefully. If you do not want information about you used as described in this Privacy Policy, please do not access or use the Services.
We may modify this Privacy Policy from time to time in which case we will update the "Last Modified" date at the top of this Privacy Policy. The updated Privacy Policy will be effective as of the time of posting, or such later date as may be specified in the updated Privacy Policy. If we make material changes we will notify you and/or take other steps as required by applicable law. If you do not agree to any updates to this Privacy Policy, please do not access or continue to use the Services.
In order to provide you with the Services, we may ask you to provide us with certain details or information about you. Information that you submit through the Services are:
Contact information: Name and email address. We collect basic contact details to communicate with you, provide you with the Services, respond to your queries, personalize the Services for you, improve and enhance our Services, market to you, and conduct research and analytics.
Professional information: Company name, division, job title, and other professional information. We collect such information to explore business opportunities and provide the Services to you and existing or prospective businesses.
Information about your use of the Services: Interaction and feedback regarding the Services, including features, search queries within the Services, and certain interactions you make via the Services, such as loads and batches run. We collect this interaction and feedback to provide you with the Services, improve and enhance our Services, conduct research and analytics, and for security purposes.
Any other information you choose to provide: This includes product reviews, code review, and any information you provide to us, for example, when communicating with us.
Our Services may require you to enter certain information about yourself. You may elect not to provide this information, but doing so may prevent you from using or accessing the Services.
We may obtain information about you from the following third party sources:
Service providers and other similar entities: They collect information, such as your contact information, profile picture, and your affiliated company information, as applicable, on our behalf to provide our Services.
Your employer: Your contact information in order to provide you with access to the Services, market to you and your organization, and for security purposes.
Social networking platforms: Your contact information and information you post on social networking platforms (e.g., LinkedIn) when you have a publicly-available profile containing information about yourself. We use this information to network with you, advertise to you, and seek business opportunities. In addition, if you interact with us on social media, we will collect information about those interactions.
Other third parties: You may choose to elect that certain third parties share information with us, for example, when you choose to access the Services through another service, such as through Single Sign-on (e.g., GitHub, GitLab, BitBucket) or link any social media platforms to your account.
Any information we receive from outside sources will be treated in accordance with this Privacy Policy. We are not responsible or liable for the accuracy of the information provided to us by third parties and are not responsible for any third party's policies or practices. See Section 5 below for more information.
We also automatically collect certain information about your interaction with the Services ("Usage Data"). To do this, we may use cookies, web beacons/clear gifs, and other tracking technologies ("Tracking Technologies"), including Segment and Google Analytics, to provide and enhance the performance of our Services, facilitate and enhance user experience, monitor and analyze trends, usage and activities in connection with the Services and conduct internal research and development. For further information about Google Analytics, please click here.
We collect the following kinds of Usage Data:
Unique device identifier;
Device type, such as your phone, computer, or tablet;
IP address;
Browser type;
Date and time stamps, such as the date and time you first accessed the Services;
Operating system;
Log data;
Number of visits;
Language of device;
Geolocation; and
Other information regarding your interaction with the Services.
We use the Usage Data we collect automatically to:
Improve and provide the Services;
Run analytics; and
Better understand user interaction with the Services.
In addition to the foregoing, we may use all of the above information to:
Create anonymized and aggregated data sets that we may use for a variety of functions, including research, internal analysis, analytics, and other functions;
Comply with any applicable legal obligations;
Detect, investigate, and prevent activities that may violate our policies or be illegal;
Enforce any applicable terms of use; and
Protect or defend the Services, our rights, the rights of our, users or others.
Our Services may contain links and/or features (e.g., "like" or "share" buttons) to other websites and/or online platforms operated by third parties. We do not control such other online platforms and are not responsible for their content, their privacy policies, or their use of your information. Information you provide on public or semi-public venues, including information you share on third-party social networking platforms (such as GitHub or Twitter) may also be viewable by other users of the Website and/or users of those third-party online platforms without limitation as to its use by us or by a third party. Our inclusion of such links does not, by itself, imply any endorsement of the content on such platforms or of their owners or operators except as disclosed in the Services. We expressly disclaim any and all liability for the actions of third parties, including but not limited to actions relating to the use and/or disclosure of personal information by third parties. Any information submitted by you directly to these third parties is subject to that third party's privacy policy.
Please note that any information you send to us electronically, while using the Services or otherwise interacting with us, may not be secure when it is transmitted to us. We recommend that you do not use unsecure channels to communicate sensitive or confidential information to us. Please be aware though that, despite our best efforts, no security measures are perfect or impenetrable, and we cannot guarantee "perfect security." Any information you send us through any means is transmitted at your own risk.
The Services are provided from and in the United States. When you access the Services, information about you will be subject to U.S. data privacy laws.
If you would like to reach out to ask questions regarding information about you that we collect or other questions about this Privacy Policy or your rights, you can email us at support@graphite.dev.
---