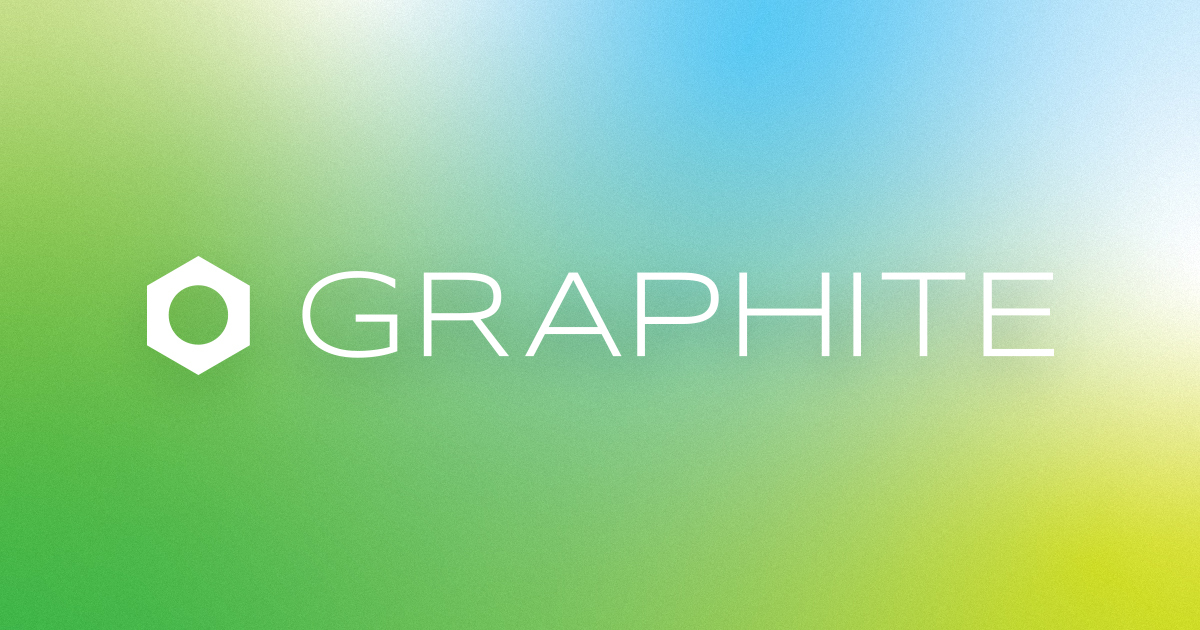 Just over a year ago we built the first version of Graphite as an internal tool to help us stay unblocked and ship faster. We were working on a different devtools idea at the time, and we found that the available platforms for code review — and really developer tooling for startups more generally — were a far cry from the powerful tools we'd grown used to in our previous roles at larger companies.
Today, we're proud to announce our $20M Series A led by Andreessen Horowitz—a number and name that we hope make clear our commitment to building the best code review experience for the thousands of developers who have already trusted us with their day-to-day workflows, and the many more whom we aim to serve soon. As part of the round we're excited to welcome Peter Levine, the first investor in GitHub, to our board.
Alongside a16z, we're bringing on an incredible network of angels, including:
Code review experts (including many former and current GitHub executives & leads),

Founders of top productivity & devtools companies,

Industry titans (representing expertise across technical domains and developer communities), and

Graphite users who wanted to be a part of the journey.
Last but certainly not least, we're grateful for the continued support of our seed investors Homebrew, Neo, and BoxGroup.
Building the modern code review platform
Teams at some of the fastest-moving companies like Bolt, Brex, Ramp, Datadog, Rockset, SourceGraph, and Epic Games use Graphite every day.
Graphite is re-defining how teams think about code reviews. This is one of the spaces that has lacked innovation for a while and I am excited to see their roadmap become a reality.

Roopak Venkatakrishnan, Eng Director @ Bolt
Since Git was first released in 2007, code review, source control, and developer tooling have come a long way. The technologies, workflows, and tools pioneered by the largest tech-forward companies provide a glimpse of what code review can be: an efficient, engaging platform that supports engineers at every step of the development cycle—from the moment a task is assigned until the pull request has been merged to the trunk branch. We believe that by building a modern code review experience for fast-moving eng teams, we can help them ship faster and create amazing products.
What's next
Fundraising is never the end goal—it's a lever to accelerate our product development and deliver more to our users. We're so excited by the features we're launching later this year, including:
A brand new desktop experience;

Better integration with your IDE, CI pipeline, deployment infrastructure, and other developer tools you already use;

New ways for teams using Graphite to collaborate on changes; and

A suite of features to better support enterprise users.
More immediately, you can expect a focus on performance, polish, and—most importantly—growing our team. We're a small-but-mighty NYC-based team with experience at Facebook, Square, Adobe, Airbnb, and Google. If you'd be excited to work on something developers love using every day, we'd love to chat!
Thank you
None of this would be possible without our amazing community of Graphite users.
Graphite quickly spread through our engineering organization here at Ramp and became a part of the everyday workflow of many engineers on the team.

Karim Atiyeh, Co-founder, CTO @ Ramp
From the handful of you who originally signed up to try out our internal tool last summer, to the >2500 of you who now participate in our Slack community, we're so grateful for all of your feedback and support. We can't wait to share the magic of Graphite with many more of you soon - if you haven't tried it out yet, make sure to sign up for the waitlist!