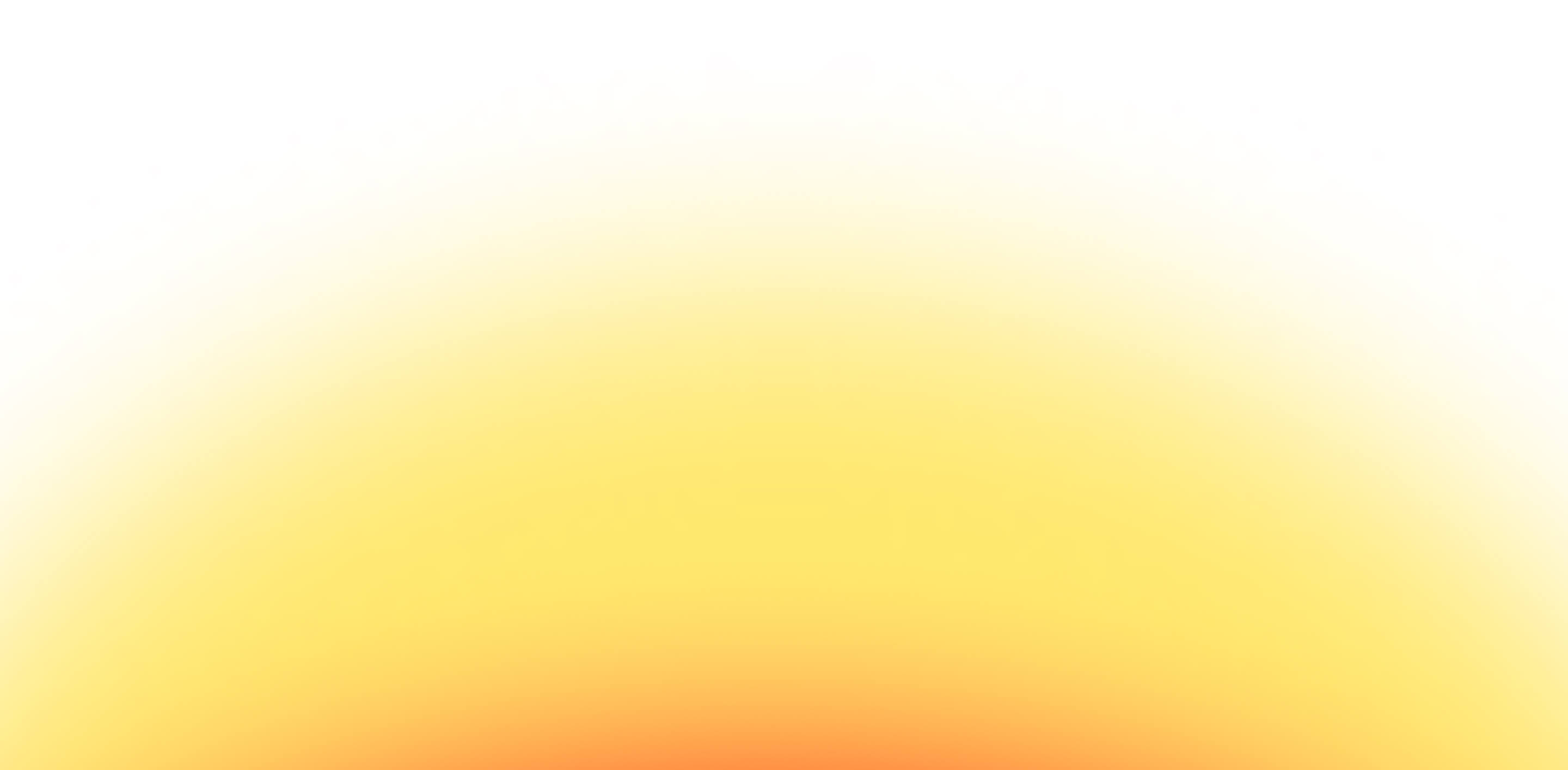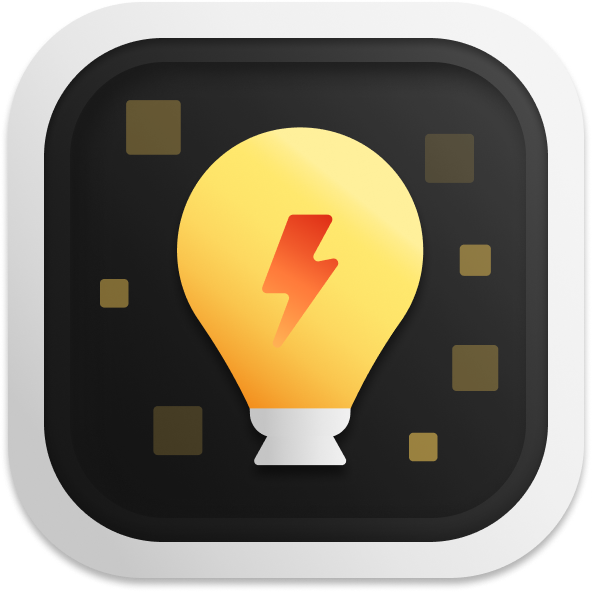 Insights
Graphite makes your team faster, and we want to prove that to you. Insights shows you performance across your team and across time. Quickly identify bottlenecks in the review process and ways to fix them.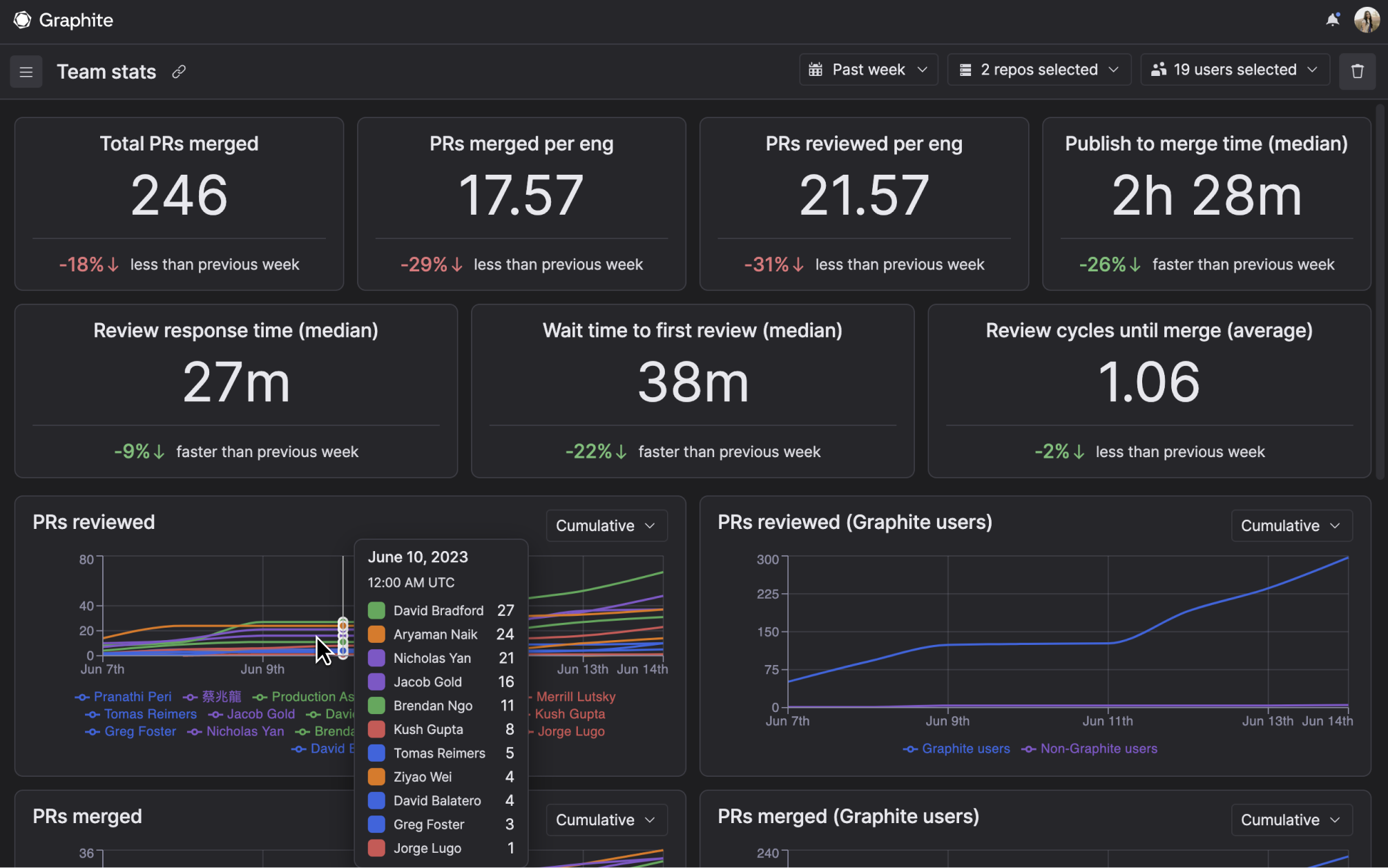 01.
Optimize your workflow
See how your work changes over time. Graphite gives you benchmarks on things like how long you're waiting on review, when you're producing the most PRs, and how long it's taking for a pull request to get merged.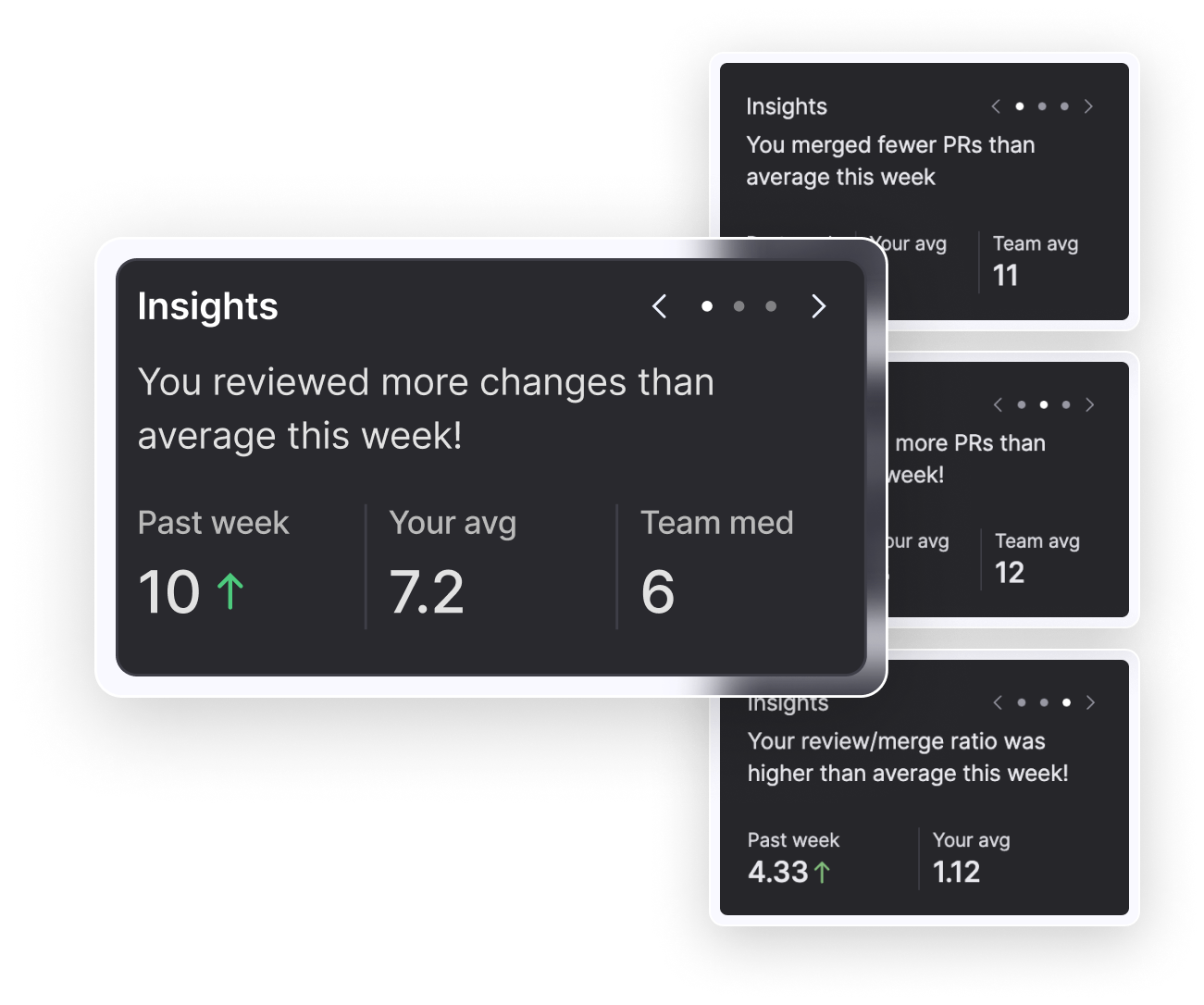 02.
Measure velocity
Understand how fast your project is moving and how that changes over time. Get up-to-date, cutting-edge metrics for you and your entire team.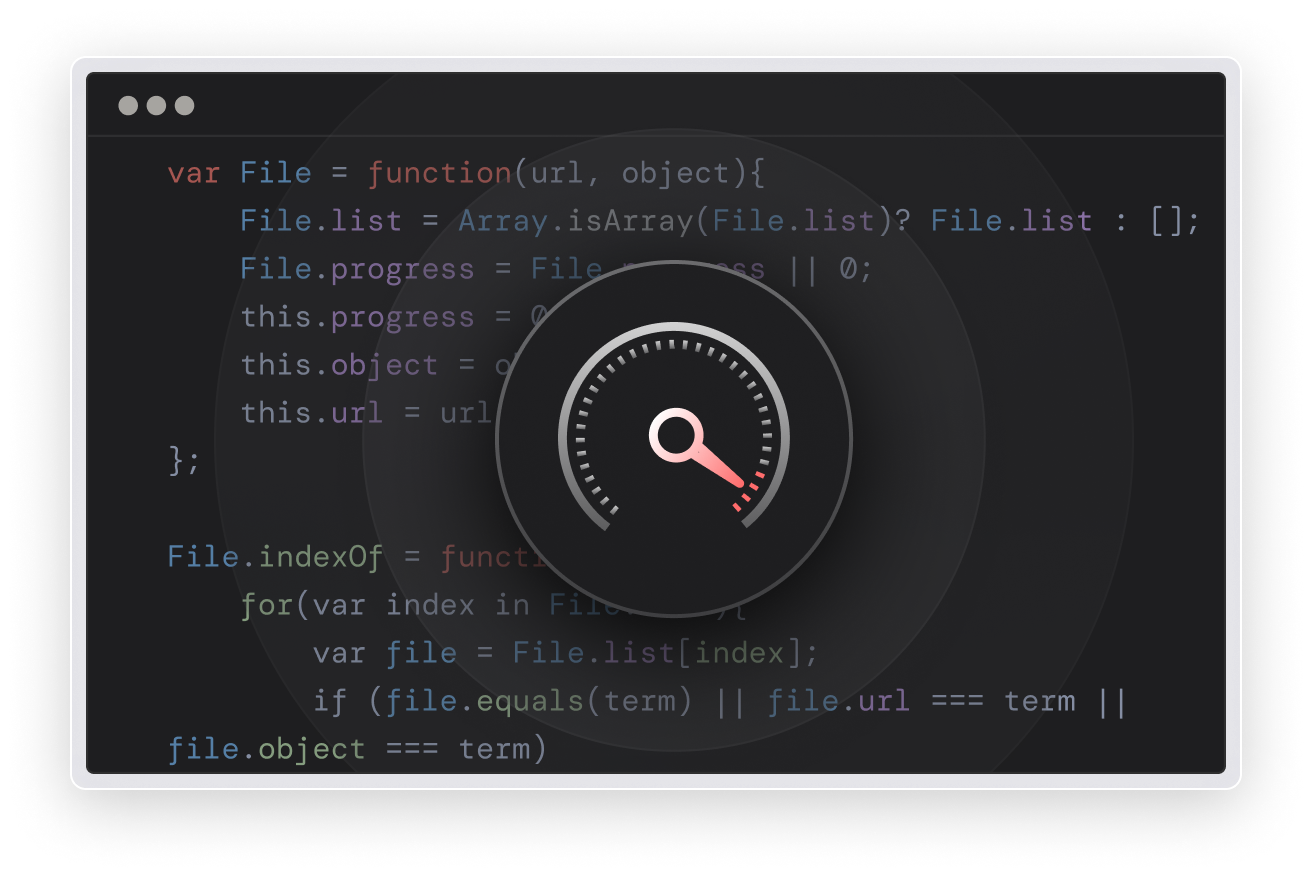 03.
Unlock your team's potential
With realtime data, see how changes in your workflow (like starting to use Graphite), can make you and your team faster. Quantify changes in developer experience and empower yourself to make impactful, informed decisions.